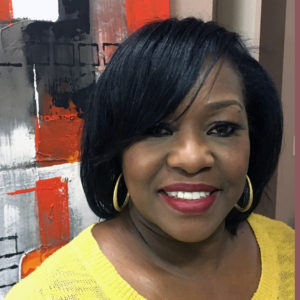 A Dallas native with two decades of experience, Wanda is one of the top-rated manicurists in the industry. Specializing in natural nails, spa pedicures, and gel and acrylic nails, her attention to detail and soft touch make her an asset to The Phoenix Salon. Wanda's dedication to perfection and commitment to the business has enabled her to offer her experience and personal touch to in-home service as well.
She's developed a thriving house-call business in the DFW area and is available by appointment in both the salon and in the comfort of your home.
Call the Wanda directly at 214-886-1736 to book your appointment.
Pricing
Hands

Regular Manicure
$30
French Manicure
$30
Shellac Manicure
$45
Acrylic Tips (Full Set)
$65
Maintenance (Fills)
$40
Polish Change
$15
Shellac Change
$25
Paraffin Hands
$10
Nail Repair (Standing)
$5
Nail Repair (Non-Standing)
$5

Feet

Regular Pedicure
$40
Spa Pedicure
$45
Mini Pedicure (Slough and Massage)
$25
Paraffin Feet
$10