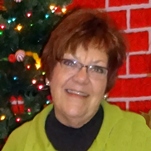 Pat has been in the hair-care industry for many years and specializes in formal and updo hairstyling. She is also trained to work on wigs and hairpieces. Pat has developed haircutting techniques and teaches haircutting to new stylists for a group of salons.
Her other services include colors, perms and styles with hot and cold rollers. Pat says, "I am passionate about my work and enjoy helping you look your best".
Call or text Pat directly 214-543-1411 to book your appointment.
Pricing
Women

Cut and Style

Haircut Only
$55
Haircut & Blowdry
$75
Style Only (Blowdry, Curling Iron, Flat Iron, Roller Set)
$45

Color

One-Step Color
$70
Demi-Permanent Color
$70
Corrective Color
$100 & Up

Highlighting

Cap Highlight
$85
Foil Highlight - Single Color
$95 - $100
Foil Highlight - Multi-Color
$20 & Up
Partial Highlight
$65
Shades with highlights
$45

Perm

Permanent Wave
$95

Special Styling

In-Salon Up-Do
$75 & Up
In-Salon Up-Do with Added Pieces
$85 & Up
Bridal Up-Do
$85
Bridal Up-Do with Veil Installation
$95
Braids
$45 & Up
On-Location Styling (Hourly Rate)
$200/Hour

Men

Cut/Color

Haircut
$45
Permanent Color
$60
Demi-Permanent Color
$60
Highlight or Lowlight
$55 - $75

Children

Boys Under 12 Years Old

Haircut
$30 - $40

Girls Under 12 Years Old

Haircut
$30 - $40